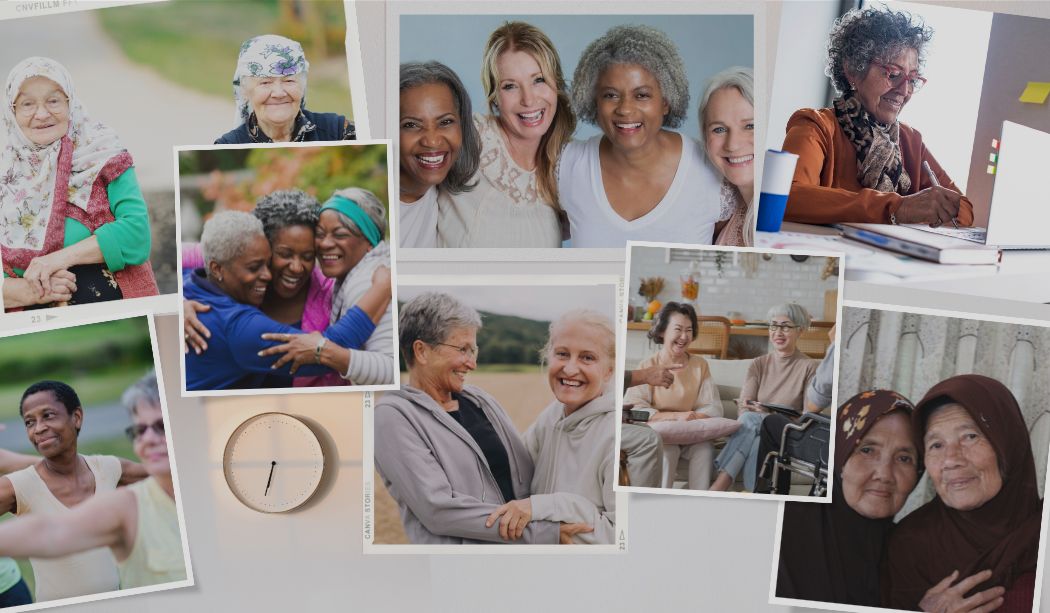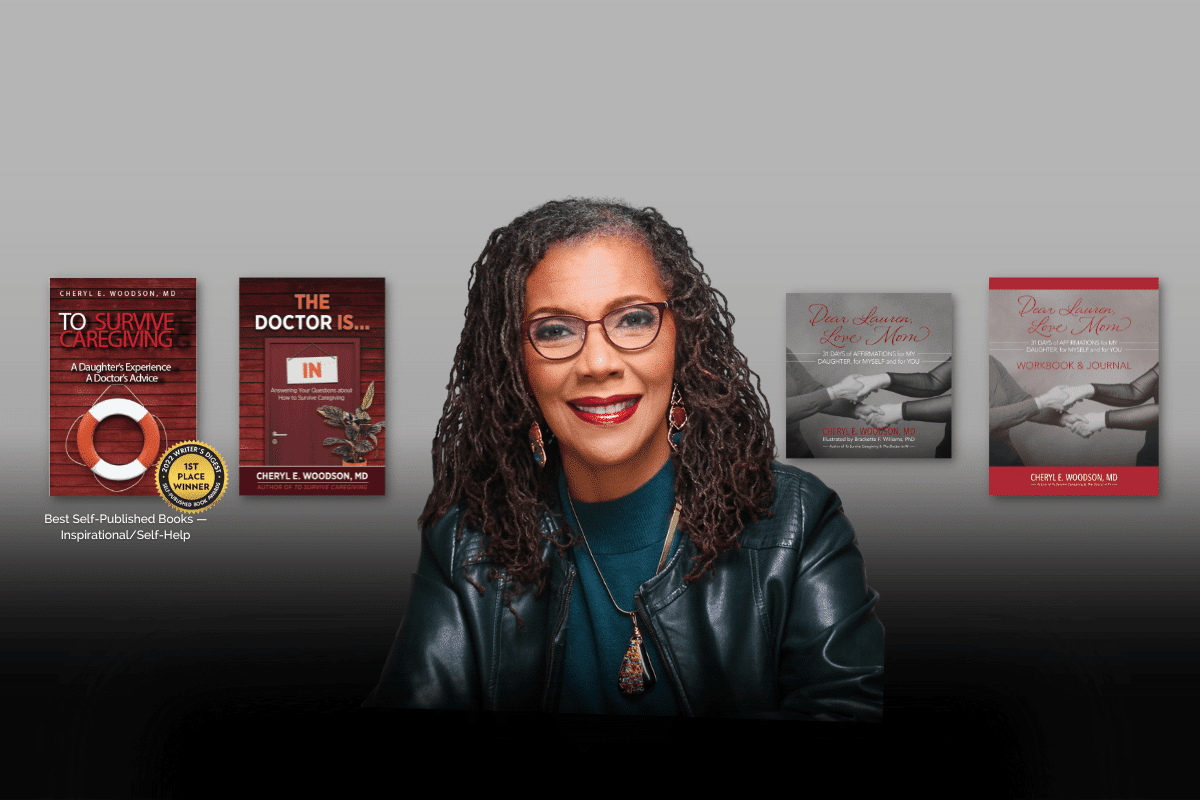 Static overlay
STRAIGHT TALK ABOUT HOW TO
WebSliderDrWoodson
BOOKS BY DR CHERYL WOODSON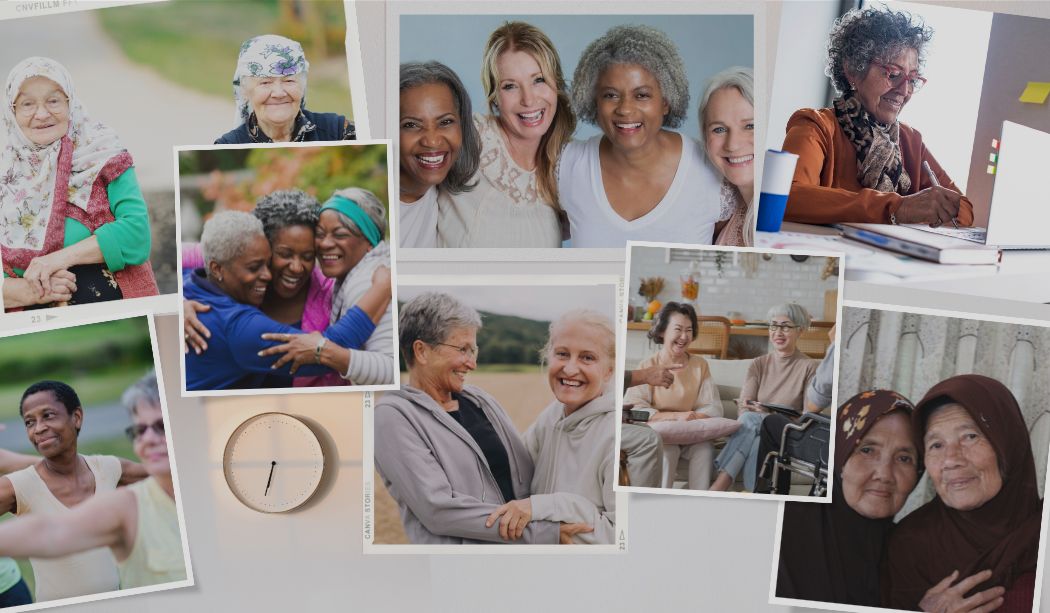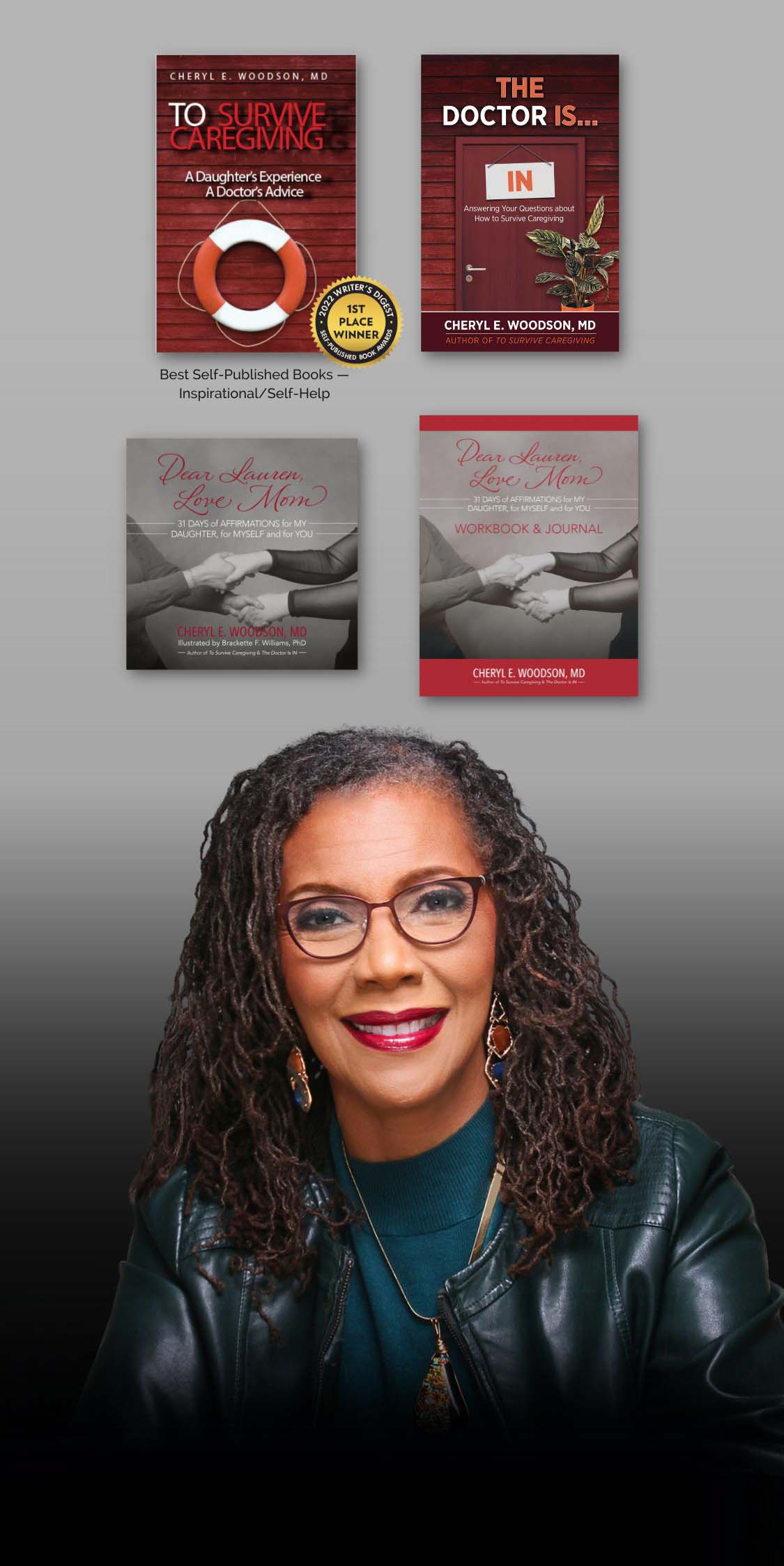 Static overlay
STRAIGHT TALK
ABOUT HOW TO
WebSliderDrWoodson
BOOKS BY DR CHERYL WOODSON
Hi, I'm Dr. Cheryl Woodson.
I have taught and practiced Geriatric medicine for nearly 40 years, while also being a public policy advocate and managed care expert. Throughout this time, I have raised a family and cared for a parent with dementia. In addition to my medical background, I am proud to be a double-award winning author of resources focused on eldercare, self-care, and overcoming challenges in the 3rd 30 years of Life©.
I offer practical programs that are uniquely designed to guide both family and professional caregivers in successfully serving seniors and navigating the caregiving journey. Some of these programs include The Five Keys to Caregiver Survival©, The Level of Care Prescription (LOCRx)©, The Team Care Teaching Tool©, and The 5-part A.N.G.E.L. Curriculum© on aging. My mission is to encourage effective care management for individuals with chronic conditions, while also challenging all adults to prioritize self-care, embrace living out loud, and age excellently!©
If you would like more information or are interested in booking me for your event, click the button below or feel free to contact me directly at [email protected].
Dr. Woodson is an insightful, innovative, organized, and dynamic health science educator who has the gift of translating complex issues into concepts that clinicians, educators, and diverse community members can understand.
Dr. Cheryl is a warm, engaging, and knowledgeable speaker who guides audiences to identify their problems and embrace the solutions.
With experience as an academic sub-specialist and primary care doctor, public policy expert and private family caregiver, authority in health care finances, management, and clinical ethics, and sensitive supporter for the suffering and their families, Dr. Cheryl bridges theory and practice for a wide variety of audiences. She is so encouraging and her strategies, so practical that she guides audiences to believe they can handle their challenges, too.
Dr. Woodson's presentation was the most relevant and impactful I have attended. I learned more from her in an hour than I have from several full-day events. Her easy, compassionate style engages the audience; her passion, knowledge, and experience translate into a clear and on-point views so rarely provided by other presenters. Dr. Woodson's practical recommendations give the audience courage to meet their challenges. I still use her books as an ongoing resource for information and comfort. She makes you want to hear her over and over again.
In addition to offering clear, concise, explanations and problem-solving for challenges in healthcare, Dr. Woodson is masterful at creating a safe space for audiences to acknowledge and heal what she calls "scars on the heart." She tempers a no-nonsense approach with kindness and compassion as she provides a shoulder, a lap, and a push to all women who need to reclaim their joy but especially, those navigating, "the 3rd 30 years of life."
Don't miss out on important updates!
Be part of the community! Join Dr. Cheryl's network and get exclusive updates
on her books, events, and videos– sign up now!